If you attend the Mautic Helpdesk Meetups every first Tuesday of the month, you heard me promising a comprehensive Mautic Tutorial for months. I've been working on it since the summer already. Creating the curriculum was particularly hard, because I didn't just want to make another Mautic tutorial, where I show how to do all the basic things.
I collected all my notes from my onboardings, support tickets, mautic forum questions and trainings, and created the plan for 6 training courses. These courses are built on each other:
Basics 1: Done: 2h:20m
Basics 2
Advanced 1
Advanced 2
Advanced 3
Integrations
I will publish the full lesson list for each course in the next days, so you'll can make suggestions if you don't agree.
In the meanwhile I'm happy to announce, that the first installment, Mautic Course Basics 1 is ready, with almost 2.5 hours of video content.
The Price: Free.
Why? Because you should be able to try and experience Mautic for free. You should be able to see if this is for you BEFORE you decide to sink more time and effor in it. Mautic is not a simple tool, but super powerful. You should have this guidence to see if this product is for you before you decide to invest more time in it.
Is creating free video courses sustainable?
No. This is why I ask for your help.
I introduced a new level of membership on my website, called Supporter. For 19 EUR a month you can support what I do in the forums, youtube and other platforms to help people out. This money will be used to create
new videos for the Marketing Automation Show
more knowledge base articles for the official mautic website
more courses, tutorials
5% will be donated directly to Mautic's development
and also for hosting tutorial videos
Every month you'll get a coupon in the total value of your support, which you can spend on courses, scripts and templates on my website.
Upgrade to supporter
Accessing your stuff
I will continue expanding the free membership, so you can start learning Mautic faster.
Most importantly: I want the learning curve to be a lot less steep.
After a free subscription you can log into your account, that looks like this:

You can access your Download Center and your very own Academy Dashboard here. You can store here your courses and track your progress.
The new Academy Dashboard looks like this: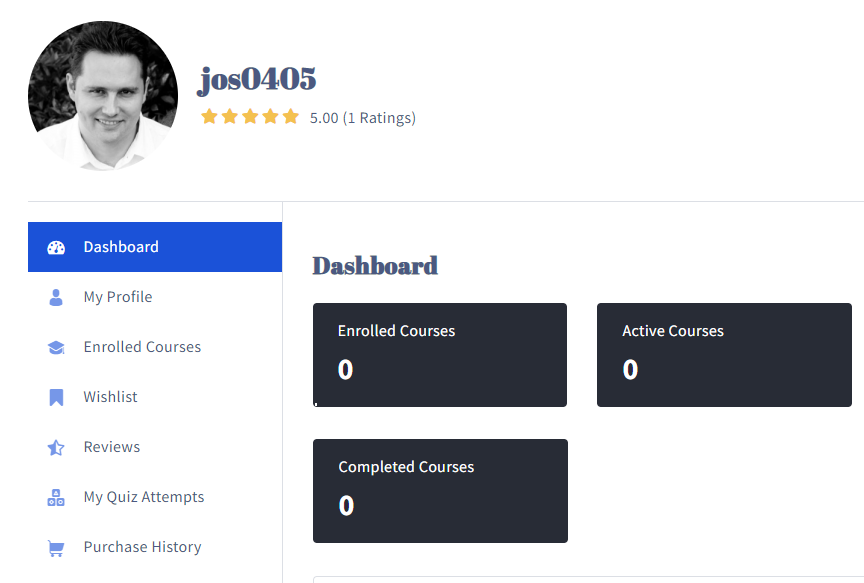 Your Own Download Center
You can access all the downloadable content from my videos, blogposts and tutorials in one place.
It is continously expanded. Most of the content will be for everyone, but it's possible, that you'll find scripts and templates for supporters only.
I hope you like the improvements, and you'll like the Beginners Tutorial I created.
I'll be happy to receive your feedback. Just reply in the comments.